Location:
52 Commerce Street
Norwalk, CT 06850
Contact information:
Owner: Guy Poirier
email:guyapoirier@hotmail.com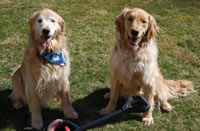 Bailiwick Quality Inspectors

Phone:
Norwalk: 203-855-7880
Wilton: 203-834-1918
Fax:
203-855-7784
CT Reg. #00556567

Welcome to the home of Bailiwick Roofing!
Bailiwick Roofing is a full spectrum roofing contractor servicing Southern Fairfield County and beyond. Our work is of the highest quality and we're fully licensed and insured for your protection and peace of mind. We take great pride in our ability to provide personal attention throughout the life of each project and we conduct all aspects of our business in a forthright and professional manner.
We're fully experienced in working with a wide variety of roofing systems:
•fiberglass and asphalt shingles
•slate
•wood
•EPDM rubber
We provide numerous other roofing related services such as:
•gutters and leaders
•custom copper
•flashing repair/replacement
•snow and ice removal
•flat roof pitching
•skylight replacement/repair
We offer complete ice damage protection and fully guarantee our work. No job is too large, and we routinely perform complete tear-offs, redesigns, and add-ons. With every job, large or small, we take great care to ensure your property is protected and preserved from start to finish.
Contact us to experience the Bailiwick difference.